FERMAX is a leading manufacturers of door entry systems, video door entry systems, access control and connectivity solutions for the home. We have a great range of audio and video door entry systems for any kind of need, with basic and advanced functions. Always at the forefront of cutting-edge technologies.
VIDEO ENTRY KITS INDIVIDUAL HOUSES (Villa)
The Audio Video kits for single family homes and public premises (businesses, offices, stores, etc) are complete work-ready equipment sets that include all the necessary material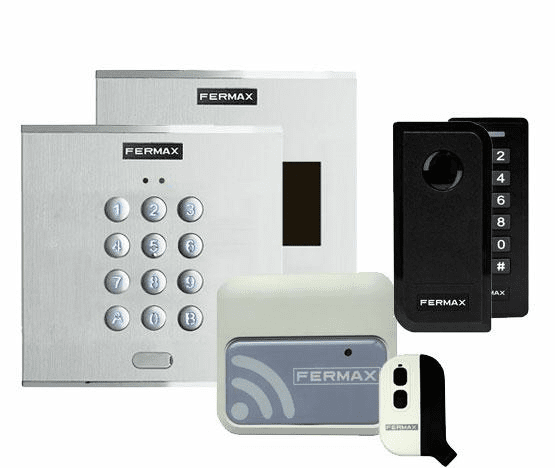 Simple and efficient single Access Control
The most simple and practical way to manage a single door. A device that can be installed both in the interior and exterior.
A fully digital door entry system that works with 2 non-polarised wires from start to finish in the installation. Up to 10 panels and 10 guard units at the general entrances and each building or block of apartments. Up to 100 blocks and sub- blocks. DUOX PLUS is designed to work with all kinds of projects; large or small, simple or complex, vertical structures or horizontal installations.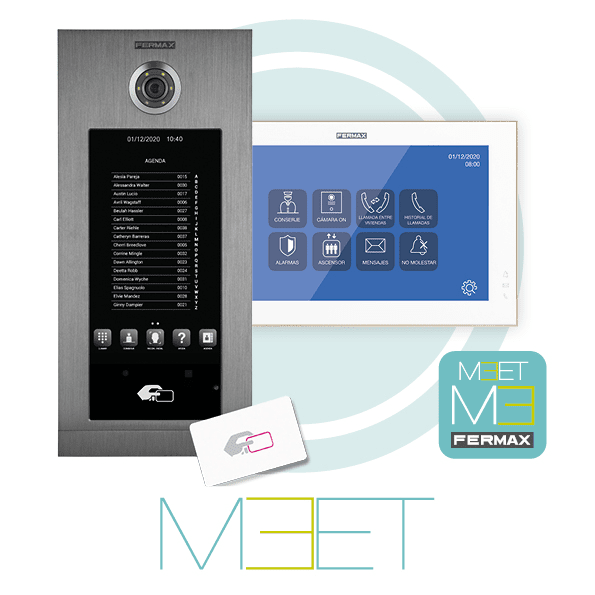 MEET is a highly efficient, flexible and powerful system that offers HD video quality and digital audio which ensure high quality communication. MEET allows the installer to freely assign the range of IP addresses according to the needs of project MEET allows the integration of access control, CCTV and alarm functions.
WIFI VDS CALL DIVERT WI-BOX
Fermax's Connectivity means being able to be where you want to be…and be at home at the same time. It is knowing that you can open the door of your home in complete security from your smartphone.
The most competitive IP Access Control System.

Centralised system with advanced functions and IP connectivity, perfect solution for medium-sized projects. The system connects the different readers through IP control centres, which carry out the control and offer convenient user management by means of intuitive proprietary software, which adds fingerprint integration and management.