Lighting Control & Energy saving Systems
AVS brings together industry experts to deliver innovative, reliable, and cost-effective integrated Lighting Control & Energy saving solutions. We focus on delivering the latest solutions to make your business intelligent and comfortable. With a passion for creating solutions that will make your life simpler, we are committed to giving a whole new meaning to reliability, efficiency, and quality.
We offer a full range of services, including Lighting Control & Energy saving System design, engineering, installation, programming, and maintenance – all in line with your specifications, budget, and time frame.
Lighting control system is an intelligent network-based lighting control solution that incorporates communication between various system inputs and outputs related to lighting control. It is used on both indoor and outdoor lighting of commercial, industrial, and residential spaces. Lighting control systems are employed to maximize the energy savings from the lighting system.
Lighting controls can help save energy and money by automatically turning lights off when they're not needed, by reducing light levels when full brightness isn't necessary, or otherwise controlling the lighting in and around your home. Common types of lighting controls include Dimmers, Motion sensors, occupancy sensors, and photosensors, Timers.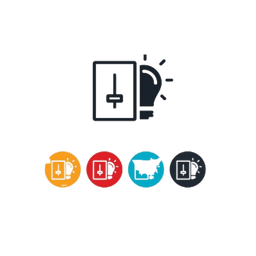 Dimmer controls provide variable indoor lighting and can be operated manually, or with timers or sensors. When you dim lightbulbs, it reduces their wattage and output, which helps save energy.
Dimmers are generally inexpensive and can increase the service life of certain types of light bulbs, as well as provide some energy savings when lights are used at a reduced level.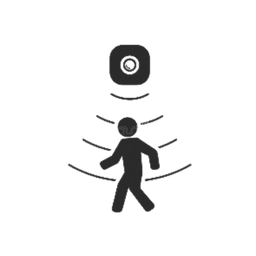 Motion sensors automatically turn lights on when they detect motion and turn them off a short while later. They are especially useful for outdoor security and utility lighting.
Because utility lights and some security lights are needed only when it is dark and people are present, the best way to control might be a combination of a motion sensor and photosensor.
Occupancy sensors detect indoor activity within a certain area. They provide convenience by turning lights on automatically when someone enters a room and save energy by turning lights off room or reducing light output when a space is unoccupied.
Ultrasonic sensors detect sound, while infrared sensors detect heat and motion. In addition to controlling ambient lighting in a room, they are useful for task lighting applications such as over kitchen counters. In such applications, task lights are turned on by the motion of a person washing dishes, for instance, and automatically turn off after the person leaves the area.
Use photosensors to prevent lights from operating during daylight hours. This can help save energy because you don't have to remember to turn off your lights. Photosensors sense ambient light conditions, making them useful for all types of outdoor lighting. These light-sensitive controls can be less effective inside the home because lighting needs vary with occupant activity rather than ambient lighting levels.
Timers can be used to turn lights on and off at specific times. Manual timers plug into an electrical outlet for controlling objects such as lamps or light strings. Programmable digital timers, which can look like digital thermostats, automate indoor or outdoor lighting.