Automatic Doors, Barriers & Shutters
AVS brings together industry experts to deliver innovative, reliable, and cost-effective and complete range of Automatic gate access solutions for car parking, traffic control, access, and traffic management. We focus on delivering the latest solutions to make your business intelligent and comfortable. With a passion for creating solutions that will make your life simpler, we are committed to giving a whole new meaning to reliability, efficiency, and quality.
We offer a full range of services, including Automatic door segments design, engineering, installation, programming, and maintenance – all in line with your specifications, budget, and time frame.
We can supply and fit automatic doors of any type, from sliding to folding – we can help you find the right solution for your business.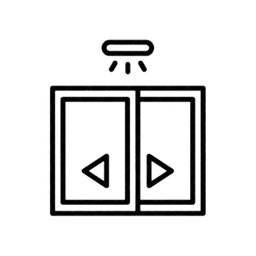 Accessibility, with diverse functions and an elegant design – we all expect this from automatic sliding doors. An Automatic door is a door set that uses an electromechanical machine that automatically operates a door in a side way sliding motion, for pedestrian use- the door opens, waits, then closes. A sliding door is ideal for opening entrance where large volumes of people flow through
Automatic sliding systems can be utilised as a single sliding door, Double doors that part from the centre and Telescopic – Where multiple door leaf's slide in a single direction.
Obvious benefit is their saving space where hinged doors require space in which to swing open. Sliding doors operate sideways. This Makes them ideal for use in smaller rooms where space is at a premium.

An automatic swing door is an electronic mechanical machine that is used to operate a door for pedestrians to use it. This door is easy to install and can be installed onto an existing door as well. This type of door can open both internally and externally. It is activated via a motion sensor or a push button. It works by pushing or pulling the door open as the user requires.
It all comes down to what is the best solution for the application, Swing doors are best suited for Automating existing doors or where replacing an existing swing door set. Often use in corridors of Hospitals, schools, and public buildings.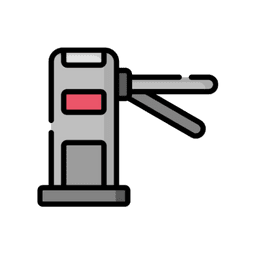 The speed gate turnstile seamlessly guides large groups of people safely through the physical security barrier using modern technology and sophisticated and intuitive sensors. The Lifeline Speedline Swing can be installed as a single or multi-lane set up and offers
Every organization has different needs and unique requirements. We are specialized in customizing these needs and requirements. We believe in providing tailor-made solutions for each client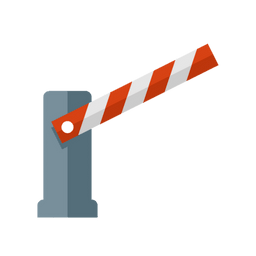 A gate barriers are generally used to allow or block the vehicular access, it is also known as a Parking barrier system. Vehicle barrier systems are generally installed on parking facilities, checkpoints, and entrances to restrict areas and to control passage through toll booths. We are best supplier for automatic gate barriers in UAE. We provide highly reliable and functional gate barrier systems for your security purposes.
A garage door is a large door on a garage that opens either manually or by an electric motor (a garage door opener). Garage doors are frequently large enough to accommodate automobiles and other vehicles.
Automatic Sliding and swing Gates
Automatic gate systems mostly comprise of a sliding gate, or usually a pair of swing gates that are opened and closed by motors. The operation of the motors is controlled by various devices, including remote handheld transmitters, access control systems and vehicle detection devices
The main difference between the two is that sliding gates slide in and out whilst swinging gates swing open and closed in a wide half-circle. Most used when other gate installations aren't possible, sliding gates are great if you have limited space and rough ground.
A roller shutter is a type of door or window shutter consisting of many horizontal slats (or sometimes bars or web systems) hinged together. The door is raised to open it and lowered to close it. On large doors, the action may be motorized.
Polycarbonate roller shutters combine high visibility with exceptional strength. Our polycarbonate roller shutters are of a special design with reinforced steel rods between the panels. The design and materials make our polycarbonate shutters extremely strong and resistant to forced entry.

Road blockers are rising road obstacles designed for securing entrance areas with high security requirements or having a threat of vehicle attack, such as military facilities, airports, nuclear power plants, high-rise structures, embassies, and government facilities.

Automatic bollards are used for passages with increased passage frequency. These include traffic-calmed zones, pedestrian areas, or bus lanes. Different control types in control panels, wall distributions or standing cabins allow simple, intelligent control.